Деятельность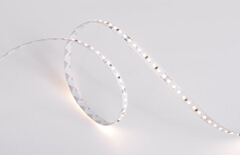 LED strip
production
lamp
production
LED
production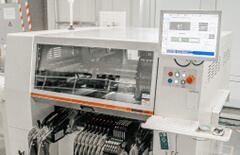 SMD
contractual installation
warranty service and
after-sales service
About
Quality control at all stages
Installation of LED products
Complete product
assembly
Automatic sealing
Mechanical
processing
Technological runs
Functional testing
Climatic testing
The purpose of the company
The company's goal is to produce an even wider range of LEDs, on the basis of which LED products can be manufactured: ribbons, modules, lamps, projectors, lamps, lighting devices.
Application scope
Interior lighting of office buildings and industrial premises
Decorative design of apartments and houses, public institutions
Why choose us
Working in Belarus and Europe
News
03.06.2022 13:25:00
Arlait and K Co, Ltd has released a series of LEDs in a new 3030 housing. The novelty will allow manufacturers of lighting systems to create more efficient and durable lighting products without compromising cost or performance.
More »
19.01.2021
From January 15, 2021, for a period of one year, a new certificate of production of our own
production. In comparison with 2020, the range of LEDs has been expanded
own production: LEDs power 0.5 W in a case 2835 s
using one and two crystals. Mastering the production of LEDs
power of 0.5 W opened up great opportunities for their implementation for
manufacturers of LED lamps.
More »
Контакты
Contacts
Brest Region, Brest
District, 6D, 1.2 km. Khaby
Appeals reception
Mon — Fri 8:30 — 17:00